Catherine Grandorff, Ph.D.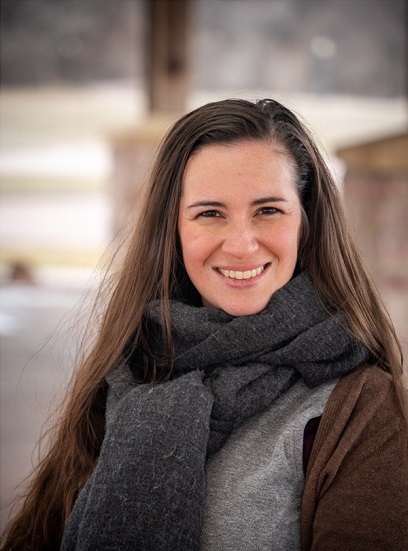 Catherine Grandorff, Ph.D.
Work & Education
Dr. Catherine Grandorff is a Principal Instructor in the English Department, where she has taught courses in creative writing, developmental writing, research writing, as well as writing and rhetoric. She is committed to cultivating inclusive communal spaces in person and online that facilitate acts of critical thinking, reading, writing, and reflection that draw on the multiplicity of the human experience. Her classes often feature experiential learning, embodiment exercises, and other innovative practices. She is the first author of the textbook Stasis Theory and Research Practices: A Coursebook, produced by UCCS faculty and widely used in the First-Year Rhetoric and Writing Program.
Dr. Grandorff's research focuses on diversity, equity, and inclusion (DEI) within higher education, and interrogates educational policies to identify opportunities for developing and implementing DEI efforts that support inclusive educational leadership, with the goal of contributing to imperative social changes within institutions of higher education to improve the lives of individuals involved at all levels. Her work has appeared in The Journal of Global Education and Research, as well as Action, Influence, Voice: South Dakota Women and Prairie Schooner, and she has presented at numerous conferences, including the Symposium on Second Language Writing in Arizona and Bangkok, Thailand, as well as Feminisms and Rhetorics in Minnesota and Virginia.
Courses taught:
ENGL 1305: Rhetoric & Writing IB - Academic Reading and Analytical Writing, Developmental Writing
ENGL 1308: Rhetoric & Writing I - Academic Reading and Analytical Writing, with Supplementary Instruction
ENGL 1310: Rhetoric & Writing I - Academic Reading and Analytical Writing
ENGL 1410: Rhetoric & Writing II - Argument and Research
ENGL 3060: Special Topics - Writing Place and Travel
---
Ph.D. in Educational Leadership, Research, and Policy, University of Colorado Colorado Springs
M.A. in Language and Rhetoric, South Dakota State University
B.A. in English Language and Literature and Spanish, South Dakota State University